DBA UPDATE Â Â Â Â Â Â Â Â Â Â Â Â Â Â Â Â Â Â Â Â Â Â Â Â Â Â Â Â Â Â August 11th 2016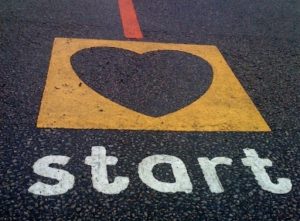 Mis­sion Right Start is a mis­sion oppor­tu­ni­ty offered from our DBA Mis­sions Team designed for our com­mu­ni­ty to show chil­dren and their fam­i­lies the LOVE of JESUS! We will give away back­packs and school sup­plies to chil­dren who are in need. Our goal is to help kids get this school year start­ed in the "RIGHT" direc­tion. Please be in prayer as we min­is­ter at FBC Lyoins begin­ning at 11 a.m. this Sat­ur­day, August 13th and please join us as we min­is­ter together.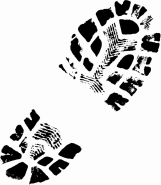 Please be in prayer for our Get­ting Men Engaged in Dis­ci­ple­ship Con­fer­ence with Kei­th Bog­gs on August 20th, at Cedar Cross­ing Bap­tist Church. Cost is $10. Break­fast will be served at 7:30, and the ses­sion will begin at 8:00 a.m. RSVP must be received by August 15th, (912) 583‑2713 or dbassoc@windstream.net.
Alamo Bap­tist and Sardis Bap­tist are host­ing the Beth Moore Simul­cast: Liv­ing Proof on Sep­tem­ber 17 from 10 a.m. – 5:30 p.m. at Alamo Bap­tist Church. Please see the attached for impor­tant reg­is­tra­tion infor­ma­tion and schedule.
Get to Pa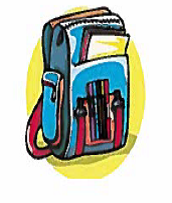 cking!
Now is the per­fect time to orga­nize your church to pack Back­packs for Appalachia! School sup­plies will be in the stores. August is a per­fect month to pack back­packs for the chil­dren of Appalachia who depend on our help.
An online resource for back­packs is www.bagsinbulk.com. You can get great 17" back­packs for $3.40 each when you order a case of 24.
Uti­lize the online reg­is­tra­tion por­tal (http://missiongeorgia.org/backpacks-for-appalachia-registration) so you can reg­is­ter your church's par­tic­i­pa­tion in this excit­ing project. The statewide goal is 50,000 back­packs! Can't wait to see what the church­es in our asso­ci­a­tion do this year! Plan big!
You may deliv­er back­packs Novem­ber 7–8, from 8 AM – 12 PM and 1 PM – 5 PM to: First Bap­tist Church of Lyon­s 144 South Wash­ing­ton Street, Lyons, Geor­gia 30436,  912–526-8136

On Sep­tem­ber 17th, 2016 East Gor­don Bap­tist Church is hav­ing a pro­gram called MOMS. The pro­gram is geared to empow­er ladies that are Moth­ers and ladies that may be serv­ing as a Moth­er whether it be by rais­ing grand­chil­dren or some­one else's chil­dren. The goal is to help ladies become stronger spir­i­tu­al­ly but there will also be a rep from MRMC talk­ing about women's health issues. Jan­ice Gra­ham will lead the spir­i­tu­al aware­ness ses­sion and Valerie Pittman from Mead­ows will dis­cuss health issues. The pro­gram will begin at 9 a.m. and last until about 11 a.m. For more infor­ma­tion, call Kathy at 526‑6779.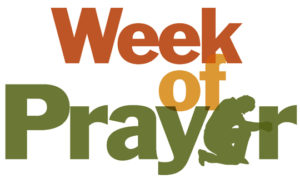 Please be in prayer for this week's Church­es of the Week:
Spring Hill Bap­tist Church (pas­tor Niles Dixon)
South Thomp­son Bap­tist (pas­tor BL Horne)
Tar­ry­town Bap­tist (cur­rent­ly with­out a pastor)
Trin­i­ty Bap­tist (pas­tor Chris Vinson)
QUOTE OF THE WEEK
The Chris­t­ian life is not about find­ing safe­ty and com­fort; it's about find­ing your­self in a dan­ger­ous place of vul­ner­a­ble com­pas­sion. ‑Ed Stetzer
Blessed to serve,
Rob­by