DBA UPDATE Â Â Â Â Â Â Â Â Â Â Â Â Â Â Â Â Â Â Â Â Â Â Â Â Â Â Â Â Sep­tem­ber 15th, 2016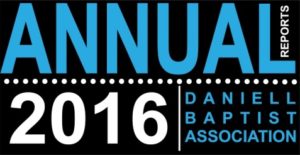 All Annu­al Church Report Pack­ets have been either emailed or mailed out. If you have not received your pack­et, please let Jes­si­ca know as soon as pos­si­ble. You will need a user­name and pass­word to com­plete you ACR online, please con­tact the DBA office for that infor­ma­tion. ACR's are due by Octo­ber 3rd, 2016. Thank you so much for your participation!
DBA Celebration Service and
Annual Business Session
Our DBA Cel­e­bra­tion Ser­vice and Annu­al Busi­ness ses­sion is fast approach­ing and I hope you are mak­ing plans to join us. On the evening of Octo­ber 16th we will begin at 5:30 with a mis­sions fair at FBC Vidalia fol­lowed by a great time of wor­ship at 6 p.m. Our spe­cial guest will be Scott Smith from our Geor­gia Bap­tist Mis­sion Board. On Mon­day, Octo­ber 17th, FBC Sop­er­ton will be host­ing our DBA mes­sen­gers at our annu­al Fall Busi­ness ses­sion where we will enjoy a won­der­ful meal fol­lowed by God Sto­ries and a mes­sage from God's Word by Rev. Mike Ever­son of our Geor­gia Bap­tist Mis­sion Board. If you are plan­ning to join us for this spe­cial busi­ness ses­sion, please let us know by Octo­ber 11th if not sooner.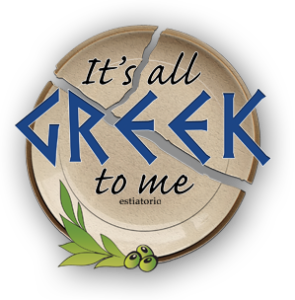 Our DBA Bible Insti­tute is pleased to announce the fol­low­ing Con­tin­u­ing Edu­ca­tion Min­istry course:
An Ele­men­tary Intro­duc­tion to Bib­li­cal Greek
 2nd Class is Sep­tem­ber 20th
Taught by Pas­tor Allen Rea of Hig­gston Bap­tist Church
Every Tues­day evening from 6:00 p.m. ‑8:30 p.m. for 10 Weeks
At the Daniell Bap­tist Asso­ci­a­tion Office
Cost $45.00 + Text­book (Greek for the Rest of Us: The Essen­tials of Bib­li­cal Greek, 2nd Edi­tion, approx. $24.28)
 The Geor­gia Bap­tist Mis­sion Board will issue 2 cred­it units upon com­ple­tion of this course and allow it to go toward a 30 cred­it unit (15 course) require­ment for a diplo­ma in Chris­t­ian Ministry.
This course is offered to every­one (cler­gy, non-cler­gy, men and women)
For More Infor­ma­tion, Con­tact: Rob­by Smith at 912–583-2713 or rsmithdba@windstream.net or David Bar­rett (Bible Insti­tute Dean) at 912–537-7343 or dlbarrett@bellsouth.net.

Our Free­dom House (tran­si­tion­al cen­ter for for­mer inmates) will open ear­ly Jan­u­ary of 2017 (if not soon­er) and we need your help. Please begin pray­ing for this min­istry and specif­i­cal­ly for a 12 or 15 pas­sen­ger van or the $15,000 to pur­chase one. This is a great need as we can­not open that min­istry cen­ter until the trans­porta­tion issue is solved. Again, I don't ask this light­ly as I know God can and will meet this need but I also know it will be accom­plish through prayer and the gifts of God's peo­ple. If you have any ques­tions please give us a call at 912–583-2713.
Â
Please be in prayer for this week's Church­es of the Week:
Friend­ship Bap­tist (pas­tor Paul Thompson)
Grace Truth (pas­tor James Tippins)
Ham­mond Bap­tist (pas­tor Daniel Caraway)
Har­mo­ny Bap­tist (cur­rent­ly with­out a pastor)
Please be in prayer for Bob­by Thomp­son (pas­tor of Taber­na­cle) in the death of his moth­er Bet­ty Thompson.
QUOTE OF THE WEEK
The gospel has done its work in us when we crave God more than we crave every­thing else in life and when see­ing His king­dom advance in the lives of oth­ers gives us more joy than any­thing we could own. When we see Jesus as greater than any­thing the world can offer, we'll glad­ly let every­thing else go to pos­sess Him. ‑J.D. Greear
Blessed to serve,
Rob­by