DBA UPDATE Â Â Â Â Â Â Â Â Â Â Â Â Â Â Â Â Â Â July 14th 2016
Dear DBA Fam­i­ly, let me first say thank you for your prayers as I recov­er from surgery last week. Your calls, emails, cards, and vis­its have been a true bless­ing and I am grate­ful to the Lord for allow­ing me to be part of this great Asso­ci­a­tion of church­es. I con­tin­ue to recov­er at home but look­ing for­ward to return­ing to the office soon. I am recov­er­ing well but will be very hap­py when the doc­tor releas­es me where I am able to ride in a car and then return to our mis­sion field.Thanks again and may God bless you and our church­es immensely.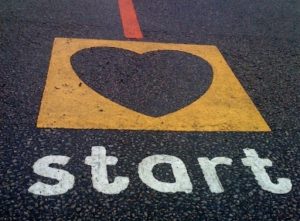 Mis­sion Right Start is a mis­sion op ortu­ni­ty offered from our DBA Mis­sions Team designed for our com­mu­ni­ty to show chil­dren and their fam­i­lies the LOVE of JESUS! We will give away back­packs and school sup­plies to chil­dren who are in need. Our goal is to help kids get this school year start­ed in the "RIGHT" direc­tion. We will also have den­tal hygiene infor­ma­tion and sup­plies, pro­vide free hair-cuts for chil­dren, games, face paint­ing, sto­ry-time, gospel tracts and much more.
Join us Sat­ur­day, August 13
11:00 am until 2:00 pm
Lyons First Bap­tist Church Park­ing Lot
For more infor­ma­tion or to be involved con­tact Mitch Bell­flower at 912–245-1396 or Rob­by Smith at 912–583-2913.
**Ways you can help—PRAY, GIVE, SERVE!
Mis­sion: "Right Start" Items Need­ed List
Note­book Paper—-Wide Ruled and Col­lege Ruled
#2 Wood Pencils
Erasers
Com­po­si­tion Note­books (spi­ral and sewn)
1 inch 3 ring binders
2 inch 3 ring binders
Highlighters
Glue sticks
Crayons
Sub­ject dividers
Prong and Pock­et Folders
Scissors
Index cards
Blue, Black, Red Ink Pens
Pen­cil pouch
We will need 600 of each of the above items to fill 600 back­packs. If your church would like to spon­sor one or more of these items, please give us a call at 912–583-2713 to let us know how you will be help­ing. This will be a great min­istry that I hope each of our 50 church­es will par­tic­i­pate in.

Well, DBA Children's Camp 2016 in Adri­an start­ed off with great excite­ment this past Mon­day. We have 92 chil­dren being dis­ci­pled this week by won­der­ful adults who love Jesus. Please keep this camp in your prayers for the remain­der of this week as the Gospel is shared with love and bold­ness. Also, please remem­ber our SURGE Stu­dent camp will begin next week at Brew­ton-Park­er College.
The Vidalia Con­ven­tion & Vis­i­tors Bureau will also be host­ing a Back to School Bash on August 13th. For more infor­ma­tion on this spe­cial event please see the attached.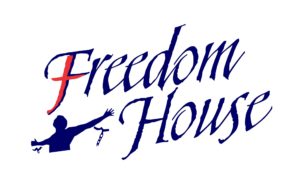 Plans for the Free­dom House are going great; we tru­ly appre­ci­ate all of your prayers, sup­port and gen­eros­i­ty! To stay updat­ed on the needs and to dis­cov­er addi­tion­al ways you can part­ner with our Asso­ci­a­tion in reach­ing our com­mu­ni­ty, state, and world for Jesus please go to http://bit.ly/1pdc2Sr by past­ing it in your web browser.
P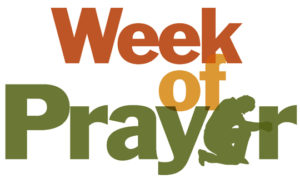 lease be in prayer for this week's Church­es of the Week:
Alston Bap­tist Church (pas­tor Doyle Waller)
Bethel Bap­tist (cur­rent­ly with­out a pastor)
Beu­lah Bap­tist (cur­rent­ly with­out a pastor)
Friend­ship Bap­tist (pas­tor Paul Thompson)
QUOTE OF THE WEEK
When a church ceas­es to have a heart and min­istry for its com­mu­ni­ty, it is on the path toward death. ‑Thom Rain­er (Autop­sy of a Deceased Church)
Blessed to serve,
Robby