DBA UPDATE Â June 9th 2016

Eng­lish as a Sec­ond Lan­guage Train­ing will be held on July 16th and July 23rd at the Daniell Bap­tist Asso­ci­a­tion Office. There are nine avail­able open­ings and the cost is $35 to cov­er materials. To reg­is­ter please con­tact the Daniell Bap­tist Asso­ci­a­tion by phone: (912) 583‑2713 or by email: dbassoc@windstream.net.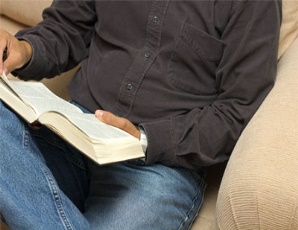 There is a great arti­cle on our Asso­ci­a­tion from the Chris­t­ian Index: DANIELL ASSOCIATION REACHING OUT THROUGH LITERACY MISSIONS WORKSHOP. God is doing a won­der­ful work in our Asso­ci­a­tion and we are tru­ly grateful. To view the arti­cle, please go to http://bit.ly/1Oevq21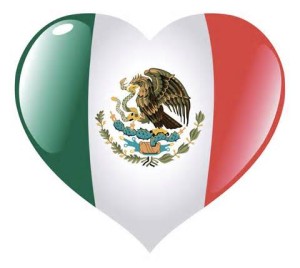 Please remem­ber to be in prayer for the 9 mis­sion­ar­ies from our DBA church­es who will be min­is­ter­ing in Kan­tu­nilkin, Mex­i­co June 21–27. Led by Mitch Bell­flower, this team will do con­struc­tion, per­son­al evan­ge­lism, revivals, prayer walk­ing and will have a spe­cial min­istry with the chil­dren. Pray for bold­ness, recep­tiv­i­ty, and safe­ty for this won­der­ful team.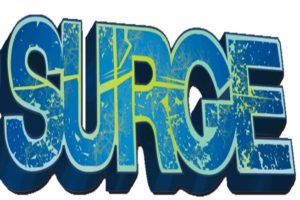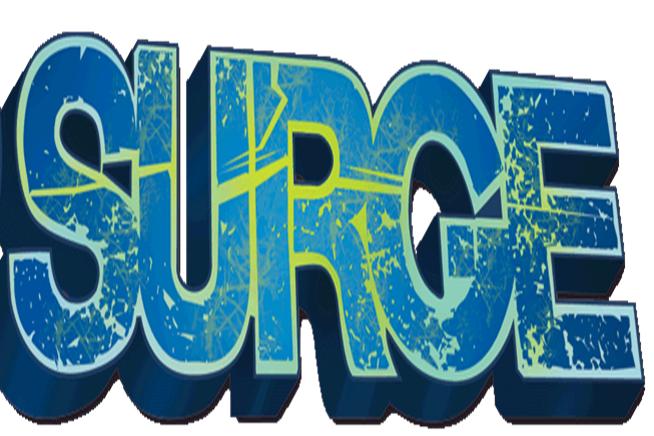 Our DBA camps are fast approach­ing and I hope your children/grandchildren are mak­ing plans to be with us. Both our camps are qual­i­ty "spend the night" camps that are rea­son­ably priced which makes it pos­si­ble for most chil­dren to attend. Both camps include excit­ing bib

le teach­ing, ener­getic wor­ship ser­vices, food, lodg­ing and a bunch of fun. Remem­ber you will save $20 for the children's camp if you reg­is­ter by tomor­row, June 10th. For reg­is­tra­tion forms and infor­ma­tion on both camps, please call our DBA office or paste the fol­low­ing in your favorite web brows­er: https://dbachurches.com/summer-camps/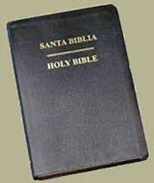 Dur­ing the month of June, we will be col­lect­ing Span­ish bibles for our two His­pan­ic church plants. Please bring all dona­tions to our Ailey office. To dis­cov­er addi­tion­al ways you can part­ner with our Asso­ci­a­tion in reach­ing our com­mu­ni­ty, state, and world for Jesus please go to http://bit.ly/1pdc2Sr by past­ing it in your web browser.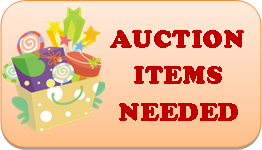 Mt. Pis­gah Bap­tist Church in Kibbee is spon­sor­ing a live auc­tion Sat­ur­day, June 25th at 5:30 at their social hall. They need dona­tions to auc­tion off such as: gift cards, cakes, gift bas­kets, and many oth­er items. All pro­ceeds will be used to pur­chase school sup­plies for area fos­ter chil­dren. Please note, all dona­tions should be turned in no lat­er than June 20th. Items can be dropped off at the DBA office in Ailey and Smith Street Bap­tist Church or you can con­tact Mikay­la Reese and she will make arrange­ments to pick up your items. For more infor­ma­tion, please con­tact Mikay­la Reese at (912) 293‑0183 or (912) 538‑9917.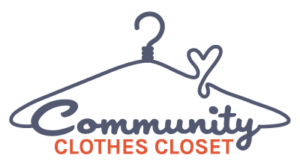 Cedar Cross­ing His­pan­ic is begin­ning a clothes clos­et for the com­mu­ni­ty and they need help. If you are will­ing to help them build clothes racks please give pas­tor Joey a call at 912–246-5657. Also, they wel­come the oppor­tu­ni­ty to come and share with your church what God is doing through not only the Cedar Cross­ing Church plant but the His­pan­ic plant in Glen­wood as well. Please call Joey for more details.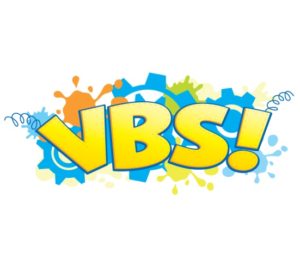 Faith Mis­sion­ary Bap­tist Church SUBMERGED: Find­ing Truth Below the Sur­face  June 12–16, 6:30–9:00 p.m.
First Bap­tist Church of Vidalia BARNYARD ROUNDUP
Chil­dren 3 years by Sep­tem­ber 1, 2015 through com­plet­ed 2nd grade June 13–17, 9 a.m.-12 Noon
First Bap­tist Church of Mount Ver­non SUBMERGED: Find­ing Truth Below the Surface
June 26-July 1st 6:00 p.m.-9:00 p.m.
Except Fri­day evening, which will be graduation

One of the great min­istries in our com­mu­ni­ty is the Paul Ander­son Youth Home.
Please check out the attached to learn about an upcom­ing excit­ing event.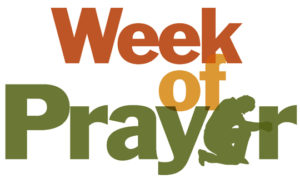 Please be in prayer for this week's Church­es of the Week:
North Thomp­son Bap­tist (pas­tor Joe Phillips)
Oak Grove Bap­tist (pas­tor Rob­bie Fowler)
Ohoopee Bap­tist (pas­tor Glis Cribb)
Primera Igle­sia Bautista (pas­tor Juan Vallejo)
The fam­i­ly of Rev. Tra­cy Todd in the loss of his moth­er, Reba. Tra­cy is Children's Pas­tor at First Bap­tist Vidalia.
QUOTE OF THE WEEK
To every­one want­i­ng a safe, untrou­bled, com­fort­able life free from dan­ger, stay away from Jesus. The dan­ger in our lives will always increase in pro­por­tion to the depth of our rela­tion­ship with Christ. -David Platt
Â
Blessed to serve,
Rob­by
DBA Min­istry High­lights for 2016
June 2016
13–15Â Â Â Â Â Â Â Â Â Â Â Â Â Â South­ern Bap­tist Con­ven­tion, St. Louis, MO
21–27Â Â Â Â Â Â Â Â Â Â Â Â Â Â Kan­tu­nilkin, Mex­i­co Mis­sion Trip
July 2016
04 Â Â Â Â Â Â Â Â Â DBA office closed (Inde­pen­dence Day)
11–15              Children's Camp in Adrian
18–22Â Â Â Â Â Â Â Â Â Â Â Â Â Â Youth Camp (SURGE) at Brew­ton-Park­er College
28 Â Â Â Â Â Â Â Â Â Admin­is­tra­tive Team Meet­ing @ DBA office, 5:30 p.m.
August 2016
05–06 Â Â Â Â Geor­gia Mis­sion Board Sun­day School Train­ing in Athens
11        Pastor's Round Table @ 10:00 a.m. @ DBA office
20        DBA Bring­ing It Home Men's Conference,
Cedar Cross­ing Baptist, 7:30 a.m. — 12:00 noon
Sep­tem­ber 2016
01Â Â Â Â Â Â Â Â Â Â Â Â Â Future of Asso­ci­a­tions Region­al con­fer­ence, FBC Lyons,
9:30 a.m.—3:30 p.m., $25 per person
05Â Â Â Â Â Â Â Â Â Â Â Â Â DBA office closed (Labor Day)
06Â Â Â Â Â Â Â Â Â Â Â Â Â Ten­ta­tive Open­ing of Free­dom House (Tran­si­tion­al Center)
08Â Â Â Â Â Â Â Â Â Â Â Â Â Admin­is­tra­tive Team Meet­ing @ DBA office, 5:30 p.m.
12Â Â Â Â Â Â Â Â Â Â Â Â Â Night of Dis­ci­ple­ship @ Smith Street Bap­tist in Vidalia, 6:30 p.m.
19Â Â Â Â Â Â Â Â Â Â Â Â Â Exec­u­tive Com­mit­tee Meet­ing @ DBA office, 5:30 p.m.
Â
Octo­ber 2016
16Â Â Â Â Â Â Â Â Â Â Â Â Â Annu­al DBA Wor­ship Cel­e­bra­tion @ FBC Vidalia, 6:00 p.m.
17Â Â Â Â Â Â Â Â Â Â Â Â Â DBA Annu­al Busi­ness Ses­sion, @ FBC Sop­er­ton, 6:00 p.m.
Â
Novem­ber
7–8Â Â Â Â Â Â Â Â Â Â Â Â Col­lect­ing Back­packs for Appalachia FBC Lyons 9–5 p.m.
10Â Â Â Â Â Â Â Â Â Â Â Â Â Min­is­ters Fall/Christmas Par­ty Taber­na­cle Bap­tist 6–8 p.m.
14–15 Â Â Â Â Geor­gia Bap­tist Con­ven­tion Annu­al Meeting