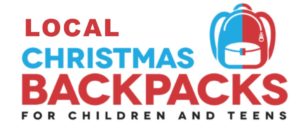 Local Christ­mas Back­packs for Wheel­er Coun­ty is sim­i­lar to Christ­mas Back­packs for Appalachia, with the excep­tion that these back­packs will go to the chil­dren in our own com­mu­ni­ty. 27.4% of Wheel­er Coun­ty lives below the pover­ty line, this is much high­er than the nation­al aver­age of 14%. Lets show these chil­dren the love of Christ dur­ing the Christ­mas sea­son by pro­vid­ing them with every­day items.
Please note that back­packs should be clear as required by Wheel­er Co. Schools.Â
You can drop off back­packs at the Annu­al Fall Cel­e­bra­tion (Oct. 20, 6 p.m. FBC Lyons) or dur­ing col­lec­tion week: Novem­ber 4–6 from 9 a.m. — 2:30 p.m.
The local back­packs will then be trans­port­ed to a FBC Glen­wood. The chil­dren and their fam­i­lies will pick up the back­packs dur­ing a fes­ti­val. Fathers & moth­ers will be able to qui­et­ly receive the gifts you have pro­vid­ed while their chil­dren are occu­pied in order to per­se­vere the dig­ni­ty of the par­ents. This will also allow our Wheel­er Coun­ty church pas­tors & lead­ers the oppor­tu­ni­ty to con­nect with these fam­i­lies.
Reg­is­tra­tion is not required, but very help­ful so we can deter­mine how many fam­i­lies we are able to bless. If you would like to par­tic­i­pate, please fill in the form below. Thank you for your nev­er end­ing love in Christ!
Print­able Instruc­tions
[ninja_form id=8]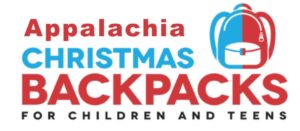 Filled Christ­mas Back­packs go to chil­dren and teens ages: 4–7 years, 8–10 years, and 11–15 years resid­ing in Appalachia as well as in the most pover­ty strick­en coun­ties in South­west Geor­gia. All Geor­gia Bap­tist church­es can help meet the phys­i­cal and spir­i­tu­al needs of these chil­dren and teens by par­tic­i­pat­ing in meet­ing this goal.
Back­pack Infor­ma­tion
Back­pack­s AND the con­tents need to be NEW.
New this year – each back­pack must be secure­ly tied with a "Gender" AND "Age" rib­bon
Please deliv­er back­packs to the DBA Office in Ailey, Novem­ber 4–6 from 9:00 a.m. — 2:30 p.m.
Resources (Click on the file you wish to open)
For more infor­ma­tion, please con­tact the DBA office at (912) 583‑2713 or daniellbaptist@gmail.com